Our Own Online Store!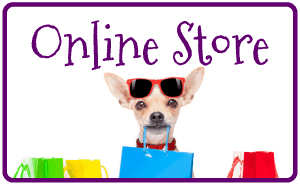 We utilize a platform through VetsFirstChoice to provide you with items you may need for your pets. It has many prescription medications, heartworm and flea/tick preventatives, supplements, and prescription and non-prescription diets. We chose VetsFirstChoice because their platform was the most user friendly and their customer service is wonderful.
What is important to know about our Online Store?
You will receive weekly emails with specials. Some are ok and some are hard to beat. They are worth checking out, but you can always opt out of the emails. You'll just miss any discounts they may offer.
All products are direct from the manufacturer or an authorized distributor, so everything they sell has all full manufacturer warranties. Those don't exist from any source but through a vet.
You will get manufacturer rebates taken off immediately with your order for most rebates – no more mailing in a form with a receipt and waiting for your money.
Shipping is free with most orders and any recurring orders like food. See their shipping information on the site for details.
We do receive a portion of the sales from the pharmacy, so you are still supporting your local vet while enjoying the convenience of at home shopping and delivery.
VetsFirstChoice meets all Online Pharmacy regulations/certifications and meets the top security requirements so your payment information is safe.
How do you sign up and use our Online Store?
You may either go to our Online Store directly and make a request or we can a prescription or recommendation for you. Anything we enter for you will generate an email directly to you. Just follow the link and set up your account if you haven't already.
If you received an email about a prescription we entered, you will follow the link and create your own password for your account.
You will find all prescriptions and recommendations in your Care Cabinet. It will have information about refills, etc.
If we haven't sent you a prescription first, you can link to the Online Store from our webpage or our App at any time. You will follow the same steps to create an account and password.
You add anything else you need into your cart and check out just as you would from most website stores.
How do you get the prescription I request at the Online Store?
When you request a prescription item that needs authorization from us, we get an email to notify us. We also check our administration area of the pharmacy site a few times a day.
Generally, items that are approved by 12-1pm will ship that day (including Saturday). Shipping can take as long as 5-7 days. Food is generally only about 2 days.
How is it connected to our App?
If you have our App, there is a direct link to the Online Store right from the App without having to go to our website first.
Your purchases at our Online Store are credited for Loyalty Points on Our App the same as a visit or purchase with us. When we get their monthly report, we add your Loyalty points to the App.
We are a customer of VetsFirstChoice, so they work for us. If for some reason you have a problem with a product or their service, we have recourse and can help you get what you need. We have no power or influence over other pharmacies and find it difficult to get good solutions quickly when problems arise with your prescriptions.
If you have any questions or concerns, feel free to contact us. Otherwise, we wish you happy & safe Online Shopping for your pets!