Preventive Care
"An ounce of prevention is worth a pound of cure." – Benjamin Franklin
Annual Wellness Exam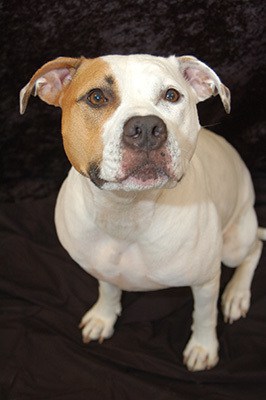 At Clarksburg Animal Hospital, we truly believe that preventive medicine is the way to keep your pet healthy and happy. We recommend a comprehensive Wellness Exam be completed annually. The Annual Wellness Exam starts with a discussion about any issues your pet might be experiencing and any concerns you may have. From there we begin our evaluation:
Your pet's weight is taken and its body condition is scored.
A thorough physical evaluation is completed (ears, eyes, heart, lungs, etc).
An evaluation of your pet's Dental health is performed.
​At the time of your pet's Annual Wellness Exam, we also recommend diagnostic testing for treatable/preventable diseases including:
Checking for intestinal parasites via fecal flotation by centrifugation
A 4Dx test for our canine friends which screens for Heartworm, Lyme Disease, Ehrlichiosis, and Anaplasmosis.
A Feline Triple test for our feline friends that are outdoor cats, have been newly adopted, or are cats that are exposed to other cats. This test screens for Feline Leukemia Virus (FeLV), Feline Immunodeficiency Virus (FIV), and Feline Heartworm Antigen.
After our examination and testing has been completed, we'll review your pet's health with you and recommend  changes or additions to your pet's preventative health plan.​​
Vaccinations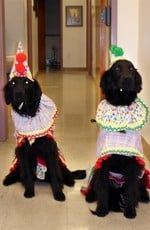 ​​​There isn't a single vaccination protocol which meets the needs of every pet. Our vaccination protocols are tailored to meet your pet's individual needs based on their activities and lifestyle. They are in accordance with the recommendations made by the AVMA and the AAHA as well as state laws. We are always happy to discuss any concerns you have regarding vaccinations and will work with you to choose a protocol that addresses those concerns.
In addition to annual wellness exams, we also offer the following vaccinations:
For dogs: Rabies, DHLPP (canine distemper combo), Leptosporosis only, Lyme, Influenza (both strains), and Bordetella (intranasal or injectable).
For cats: Rabies, FVRCP (feline distemper combo), and Feline Leukemia Virus (FeLV).
Microchips
​An unfortunate reality of owning pets is that they sometimes wander off and become lost. Luckily, the innovative folks at HomeAgain have developed a microchip that can be scanned by any of over 20,000 veterinarians and animal shelters. Once scanned, the microchip ID is searched in HomeAgain's National Pet Recovery Database. When the owner information is retrieved, you are contacted to become reunited with your pet.​​
Proactive Reminders
​Monthly e-mail reminders are available from Heartgard and Frontline and Interceptor to remind you to give your pet's their monthly preventatives.
Clarksburg Animal Hospital is proud to provide wellness & preventative care for pets and owners in Clarksburg, Germantown, Boyds, Damascus, Urbana, Ijamsville, Monrovia and the surrounding areas